Im so excited to now be able to offer you all some discount codes!!
Get 10-25% off your order with the coupons at the end of this post
Forgive me ahead of time….Instagram does not let me rezise photos embeded from their website…..soooo, theyre a little big 😮
Mint Chocolate: THIS. IS. HEAVEN. I am so in love.  The protein mixed with unsweetened vanilla almond milk is a treat in itself. There is no chalkiness or clumpy textures. It's sweet and chocolaty, and takes care of any sweet craving I am having.
Almost all my workouts are in the evening, so taking this post workout is like a dessert each night! Add some ice, and its like a Wendy's frosty! BUT, if you REALLY want to treat your self, make an ice cream shake 🙂 Since I can remember, my go to Blizzard at Dairy Queen has been the Mint Chocolate Chip Cookie Dough Blizzard. It is soooo good!! <3 After an evening workout, I will eat dinner with the family, then mix the following:
Mint Chocolate Protein + Unsweetened Almond Milk + Cookie Dough Halo Top Ice Cream
It creates a delicious shake that tastes exactly like my favorite dairy queen blizzard!
10 MINT CHOCOLATE PROTEIN RECIPES YOU WON'T BELIEVE ARE HEALTHY
Caramel Mocha: This was actually gifted to me. I honestly am not a coffee drinker. I don't like caramel. I'm a diet coke addict and a butterscotch lover LOL But, every so often, I get in the mood for one of those frozen mocha latte things from McDonalds (or anywhere that sells them – the only place we have in town that has anything like it is a McDonalds). I just really like the texture of the crushed ice. Is that weird? Anyways, for not liking coffee or caramel, this is DELICIOUS!! Again, no chalkiness or clumps in my drink. I've had this just as a post workout shake with unsweetened almond milk, and it was good too. Definitely not as good as the Mint though 😉
10 PROTEIN PACKED CARAMEL MOCHA RECIPES
French Vanilla: First off, let me say, "Baking Heaven!!!" I don't mind this as a post workout shake. It's good, sweet, and like the others, no chalkiness or clumps. It's definitely the best vanilla protein powder out of all the ones that I've tried! But I prefer the more exciting flavors….cough cough MINT cough cough…. 😛 when it comes to post workout shakes. This though, is AMAZING for cooking/baking with! I am OBSESSED with protein pancakes and french toast!!
Chocolate Brownie: I have only used this as a regular post workout shake. As with the rest, no clumps and no chalkiness. I have a whole  list of snacks I want to make with this! But finding the time now, especially since my 2 year old no longer takes naps, has been quite difficult.
5 Reasons Why Every Woman Needs Protein
–  –  –  –  –  –  –  –  –  –  –  –  –  –  –  –  –  –  –  –  –  –  –  –  –  –  –  –  –  –  –  –  –  –  –  –  –  –  –  –  –  –  –  –  –
IdealLean BCAAs:
Originally, I started with the Variety Pack. I have a fear of tub commitment LOL Although it does cost more to go this route, you get to taste several flavors before committing to an entire tub! I mix this with about 24oz of cold water. My favorites are Blueberry Pomegranate & Raspberry Lemonade.  I have read that some people think these are too sweet and didnt like it. I would imagine just adding a bit more water would take care of it. These, on top of the protein powder and even preworkout have helped me with my sweets cravings!
I swear on my life. The Blueberry Pom tastes like Bubble Tape!!
Yes. It tastes just like that, and it is unbelievable 🙂
The Raspberry Lemonade tastes like gummy worms….WHAAAAT?? 😛 Seriously!! Specifically, the pink and blue ones of these!
I have tried the grape and green apple. I liked them. I just prefer the Blue Pom  & Rasp Lemonade. And no, none of them tasted like medicine  LOL
The ABCs of BCAAS and why Women Need Them
–  –  –  –  –  –  –  –  –  –  –  –  –  –  –  –  –  –  –  –  –  –  –  –  –  –  –  –  –  –  –  –  –  –  –  –  –  –  –  –  –  –  –  –  –
Yes. I really did feel a boost of energy with these. Normally, halfway through a workout, I would just be ready to be done. Id slack. But not once have I dragged during any workout when Ive used these pre-workouts! Yes. I got the itchy/tingly feeling most people get with pre-workouts. It only lasts about 10 minutes for me. Some of my clients say 5 min, some have said 20.  It doesn't bother me though, and it doesn't seem to bother any of my boot campers. Did it keep me up all night!? No, not really. I would take these around 5:45 in the evenings and would crawl in bed around 1030 (normal time for us). Some nights were a struggle and itd take longer to fall asleep, but it wasn't that awful. When I take it during the day, I have absolutely no problems going to bed.
I started with the Mango Pineapple. It is SWEET! Some complained that it was way too sweet.  Like some of the BCAAs, I would just add a bit more water if its too sweet for you.  I only use about 4 oz of water with mine. I don't mind the sweet taste at all <3
I got over my tub anxiety and bought the Blue Raspberry because the sale was about up and I wasn't sure when another sale would come around again. It is soooo good! It reminds me of a Blue Raspberry Dum Dum lollipop!
BUT WAIT!! They came out with a Stimulant/Caffeine Free Pre Workout! Yes, I still got the numbing, tingling, itchy feeling. Again, it doesn't bother me. It is very TART! I honestly don't think that Blackberry Burst tastes much like Blackberries……but I still really like it. I took it at my usual time, 5:45pm, worked out, ate dinner, and crawled into bed around 10:15 that first night. I remember 10:32 on the clock and that was it. That's the best I've slept since I started taking pre-workout! I woke up the next morning and ordered 2 more tubs while the sale was still going on!
PreWorkout & Women: Everything You Need to Know
 –  –  –  –  –  –  –  –  –  –  –  –  –  –  –  –  –  –  –  –  –  –  –  –  –  –  –  –  –  –  –  –  –  –  –  –  –  –  –  –  –  –  –  –  –
IdealLean CLAs:
There are many benefits to CLAs. If youre coming from my recent post, "My Experience with Trainer Nicoles 15 Day Mommy Fit Trainer," then you already know that Ive got all sorts of eating issues 🙁 Binge eating, food anxiety, and FOMO (fear of missing out). The thing that I have noticed with CLAs is that it suppresses my appetite. A LOT!!  Meaning it has cut down on major cravings, making me snack/eat a lot less. Naturally, I'm a grazer! I could eat all day if I could afford it LOL I haven't had the urge to do so! This is huge for someone like me that just loves to eat cause there's food in front of you! Also, when I eat out, because I dont get to do it often, I order EVERYTHING that sounds good. Normally, I can eat it all. Now, I can hardly eat half of anything I order! I have to get used to actually having an "off switch" now. I praise these for my current weight loss of 5lbs. It helped me get out of a major plataeu.
What is Conjugated Linoleic Acid (CLA) and Where You Can Find It
–  –  –  –  –  –  –  –  –  –  –  –  –  –  –  –  –  –  –  –  –  –  –  –  –  –  –  –  –  –  –  –  –  –  –  –  –  –  –  –  –  –  –  –  –
 Also a contributing factor to losing those 5lbs, would be these IdealLean fat burners. Now, to be fair, I think only a pound or two is from the fat burners. I do believe most of it because the CLAs suppressing my appetite causing me to eat less. Still though, I do take one in the morning, and one before lunch. I'm a stay at home mom. By 10 o clock, I have been DRAGGING. I feel like the caffeine ( and maybe other ingredients – I don't know all of them off the top of my head) in these give me that boost that helps me keep going every morning. I know that since I have been taking these, I haven't had that mid morning drag where I sit on the couch with my son and watch tv til lunch time. Ive gotten breakfast cooked & served, dishes done, laundry going, dishes put up and dirty dishes in the dishwasher, and lunch prepped for cooking all before 11am. That never used to happen for me.
I do have some clients that are taking this and LOVE it, and truly believes that it is what has helped them lose their few pounds, and some, up to 15 over the last 3 months.
GUIDE FOR WOMEN: MAKE THE MOST OF YOUR FAT LOSS WITH IDEALLEAN BURNER
–  –  –  –  –  –  –  –  –  –  –  –  –  –  –  –  –  –  –  –  –  –  –  –  –  –  –  –  –  –  –  –  –  –  –  –  –  –  –  –  –  –  –  –  –
Two things I've noticed with these. 1) I sleep so much better. I cannot believe the difference it makes in the quality of my sleep! 2) I don't bloat as easily as I used to. I could eat one meal that was 95% clean, 5% "bad" and look 3 months pregnant within 10 minutes of eating. If you follow me on SnapChat or IG (Both Under DianeMichiko), you've seen my "food baby" posts 😛 It is CRAZY. After we few weeks of binge eating, people often think I'm pregnant again. I was accused of using pregnancy pictures as my before photos earlier this year, when in reality, it was actually 2 straight months of binge eating aroun 4-5000 calories a day of JPURE JUNK. Digestive health is no joke. Now, even a day with a cheat meal, I don't bloat even half as much as I used to prior to taking these! It says to take 3 a night, but I take 2 a night, and notice the benefits.
Trust Your Gut: What Nighttime Probiotics Can Do For You
–  –  –  –  –  –  –  –  –  –  –  –  –  –  –  –  –  –  –  –  –  –  –  –  –  –  –  –  –  –  –  –  –  –  –  –  –  –  –  –  –  –  –  –  –
PLEASE keep in mind, that this is just what I have been using. Just because it worked for me, doesn't necessarily mean this combination will work for you. A girlfriend of mine only used protein and pre workout, and had great results. Another friend only used protein and fat burners, and also had great results. A family member is currently using protein, pre workout, BCAAs, and fat burners, and is having amazing results. Everyone is different. Research. Ask questions.
If you have any questions, please, comment below or get a hold of me through social media! All my links are HERE
–  –  –  –  –  –  –  –  –  –  –  –  –  –  –  –  –  –  –  –  –  –  –  –  –  –  –  –  –  –  –  –  –  –  –  –  –  –  –  –  –  –  –  –  –
Join my Facebook Group HERE to learn about which brand will be best for you, how each product works, and all the current deals and promo codes!
READY FOR SOME IDEALFIT DISCOUNTS!?
NEW CUSTOMERS: Get 25% off your first purchase! Visit HERE  for an automatic 10% off. Shop, create an account, then ender code DIANE15 for an additional 15% off
 EXISTING CUSTOMERS: all you have to do is go HERE and log in to your account, add your items to your cart, and enter Promo Code: DIANE15  at checkout, and you will receive 15% off your purchase. This code is reusable and there is no expiration date
Clearance sales and the Best Deals  are HERE
15% off with Promo Code: DIANE15
Need a Vegan/Gluten/Dairy/Soy free option?
NEW CUSTOMERS:  Get 20% off your first order when you go here  HERE for an automatic 10% off. Then Shop, create an account, and used code DIANE for an additional 10% off your purchase!
EXISTING CUSTOMERS: all you have to do is go HERE and log in to your account, add your items to your cart, and enter Promo Code: DIANE  at checkout, and you will receive 10% off your purchase. This code is reusable and there is no expiration date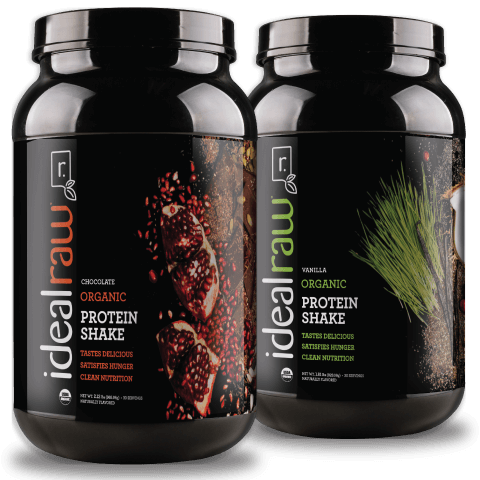 Want more options? See our other sister company, IdealShape
NEW CUSTOMERS:  Get 20% off your first order when you go here  HERE for an automatic 10% off. Then Shop, create an account, and used code DIANE for an additional 10% off your purchase!
EXISTING CUSTOMERS: all you have to do is go HERE and log in to your account, add your items to your cart, and enter Promo Code: DIANE  at checkout, and you will receive 10% off your purchase. This code is reusable and there is no expiration date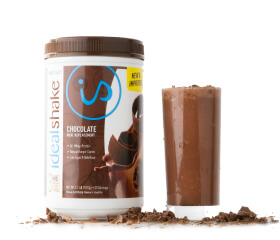 ***In the spirit of full disclosure, this post may contain affiliate links, which means that I may get a small commission only if you decide to purchase IdealFit while using my 10% off discount code: DIANE.  I do not get paid per clicks or if you visit the IdealFit website. I also do not get paid if you choose to sign up for a challenge. So please, Click, Learn about the Products & Challenges, and ask any questions!