So, you came back 🙂 Well, maybe some of you. Maybe some of you are coming to this and saying, um, wheres Week 1? No worries, you can find that HERE.  Go read that to get caught up on my past (bad) relationship with food, my body type in relations to working out and eating, and come back. There's a lot more to discuss within this post!
I decided to video parts of my week for you to see how I do these challenges. It most likely isn't going to be the same way that others do it, but if you choose to do any challenges, at least you will have some ideas to try and use or modify to work for you!
I personally, do not prep meals cause I am home all day. Sometimes, while I am making lunch, Ill go ahead and cook my dinner if its using similar ingredients, but for the most part, I'm not prepping. Should you be prepping? Probably. If you are new to meal planning & sticking to a plan, its best to prep at least a couple of days worth of foods and snacks. It can be overwhelming in the beginning, and if there's anything that can help that, it would be prepping ahead of time.
The following video is long, so I'll break it down for you and you can jump around to wherever you want to watch. Some of you wanted to know what the workouts were like. Some of you wanted to know about the meals. I am an awful writer. I really shouldn't have a blog LOL If you're like me, you gain more when you see it in real life. If you can get past my mono tone voice and resting B face, you'll be fine 😛
Let me just say this though, before you get all critical, this was all shot and edited on my iPhone. I'm not a pro. So bare with me 🙂 Also. A couple of  IMPORTANT  things to mention:
1) Ignore my form. I have herniated discs and sciatic nerve issues, along with bad shoulders, hips, knees, and feet. And most recently, a busted coccyx. Messing up your tail bone is no joke lol seriously. It's also hard for me to see the screen on my phone to correct my form.
2) The video is sped up x2. I can not work out that quickly 😛 Remember to take your time, pause with each rep, and squeeze!
0:50 – 4:37   –   Upper Body Workout
5:14- 17:32   –   Mod Day 5 Meals with an AMAZING prep tip at 11:37, just FYI
17:33   –   Lower Body Workout
23:53   –   What's in store for Week 3
Do continue on below to hear about my ULTIMATE FAIL too
A list of what I am currently taking, and what I think about them, can be found HERE.  It does need to be updated with the Meal Replacements, Oat Meals, L-Carnitine, Protein Bars, & Electrolytes. Hopefully, I'll get that out soon!
Let's take a look at my weight again this week. Still kind of jumping around in the mid 120's. Again, the red dot is the day after a cheat meal. Please, PLEASE remember that the scale is not the most accurate method of determining your progress!
You can see last weeks weight HERE
Here are a few more food pics too, because, well, because food is life 🙂 <3
Let me be real with you guys. I cheated on Friday. I hardcore cheated. One, I woke up late. Never a good start to your day! Then, we expected the school district to cancel Jaysons oldest daughters track meet due to storms……but they didn't. Meaning, I had no food prepped. Jayson wanted Donut King. I told myself to just wait for Panera. Nope. I had enough bites of different donuts to probably be equivalent to 1 glaze donut. And I still went and got a breakfast from Panera. Then, who can resist sporting event cheap cheeseburgers?? Not this girl! And last but not least, chicken, peppers, onions and mushrooms smothered in Mexican cheese sauce. Damn you, El Maguay LOL
Look, Im not going to lie. It was all SO good! But let me tell you what. I woke up Saturday feeling like a complete blob! I felt very weighed down and just greasy. The best thing you can do when you get off track, is acknowledge where you went wrong, what mistakes you made, and tell yourself, "It's ok. It happens." Then, make a plan. Telling yourself ANYTHING negative at this point will only tear you down, not help you get back on track.
I made my plan while I was shoving my mouth full of Mexican food. I was going to go home, and catch up on my water. Then, I would wake up the next morning, take my Blue Raspberry Pre-Workout, and KILL my lower body workout. If I had the energy, I would push through and do the workout I missed. I set my workout clothes in the bathroom. I made sure to put my jug of water next to where I work out. I laid the printed workout sheet there also, just in case my internet wasn't working, or my kids were watching the tv. No excuses, right? 🙂 I absolutely, 100%, destroyed my legs. It felt SO GOOD. I felt great and WANTED to keep going, so I did the Core/Cardio workout that I skipped. It did help that Jayson knew I was struggling on the second to last set, jumped in, and completed the circuit with me. These workouts aren't his thing. He's a jujitsu guy. Weights and cardio like this have no importance in his life. LOL So that mean a lot. Awwww, I know. Hes a good guy 😛 He doesn't read these blogs, so no, I'm not sucking up 😛
Here's a few snaps I remembered to save from my Kick Ass – Save My Ass – Workout 🙂 Anyone else have adorable distractions?? LOL It wont let me center my pictures or videos. Don't judge me 😛
So, where are you at? Are you currently doing the 6 week challenge? How far in are you? How is it going? What do you like best? What do not like?
Maybe you're trying to figure out which challenge is best for you? All the challenges are listed HERE for your convenience.
Ally my results from the different challenge, plus my reviews on products can be found HERE.
What do you want to see for week 3? Comment below or find me on Instagram, SnapChat, or Facebook  and let me know!
– – – – – – – – – – – – – – – – – – – – – – – – – – – – – – – – – – – – – – –
– – – – – – – – – – – – – – – – – – – – – – – – – – – – – – – – – – – – – – –
READY FOR SOME DISCOUNTS!?
NEW CUSTOMERS: Get 20% off your first purchase! Visit HERE, shop, and enter Promo code DIANE will get you 10% off your purchase as often as you want. Then, enter my referral code DIANE-R3G for a bonus 10% off your first purchase! This is a referral discount that can be used one time, per newly registered email address.
 EXISTING CUSTOMERS: all you have to do is go HERE and log in to your account, add your items to your cart, and enter Promo Code: DIANE  at checkout, and you will receive 10% off your purchase. This code is reusable and there is no expiration date
Clearance sales and the Best Deals  are HERE
10% off with Promo Code: DIANE
– – – – – – – – – – – – – – – – – – – – – – – – – – – – – – – – – – – – – – –
Need a Vegan/Gluten/Dairy/Soy free option? Check out the IdealRaw line HERE 
Use code DIANE-RI for an additional 10% off your first purchase!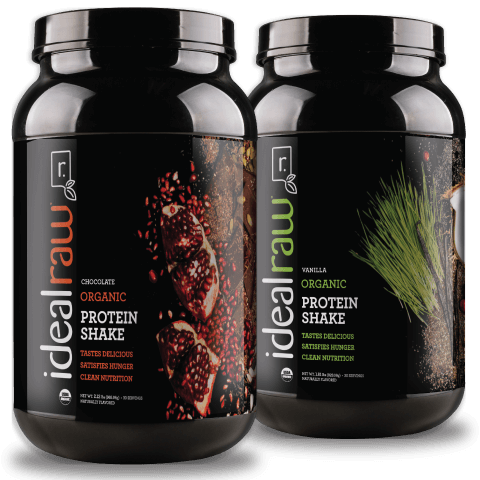 Want more options? See our other sister company, IdealShape
Use code DIANE-RIS for an additional 10% off your first purchase!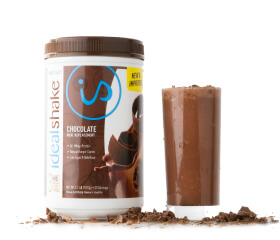 ***In the spirit of full disclosure, this post may contain affiliate links, which means that I may get a commission only if you decide to purchase IdealFit while using my 10% off discount code: DIANE.  I do not get paid per clicks or if you visit the IdealFit website. I also do not get paid if you choose to sign up for a challenge. So please, Click, Learn about the products & Challenges, and ask any questions!
– – – – – – – – – – – – – – – – – – – – – – – – – – – – – – – – – – – – – – –
Stay up to date with all the IdealFit sales HERE