My Experience with Trainer Lindsey's 15 Day Fit Body Challenge
I'm so excited to now be able to offer you all some discount codes!!
Get 10-25% off your order with the coupons at the end of this post
– – – – – – – – – – – – – – – – – – – – – – – – – – – – – – – – – – – – – – – – – – – – – – – – – – – – – – – – – – – – – – – – –

I was scrolling through Facebook on my phone while Jaryd had fallen asleep nursing. I generally ignore the spam in the "Sponsored" links that get mixed into my news feed, however, when I saw Lindsey Matthews' link for this 15 day challenge, I clicked on it. Mostly to see the ridiculous cookie cutter, UNHEALTHY, plan that most people post to bait poor, uneducated, unfit women.
"Finally, in 20 Minutes A Day, You Can Lose Weight & Have The Fit & Toned Body You've Dreamed Of"

You get EVERYTHING you need to get fit & lose weight including:
Free Training, Coaching & Support
Free Meal Plans That Are DELICIOUS
Free Workouts That Are Challenging and EFFECTIVE and Burn Fat
Free Access To Get Your Questions Answered
And a LOT MORE!
Sure, sure. It'll be filled with super skinny models telling us to eat 1200 calories a day and do hours of cardio and to not lift a single weight or else we will look like a man…..I was wrong. Lindsey Matthews pops up in a video, and she is no super skinny, bone thin model. She looks healthy. Very well balanced. Just like what I want to look like 😉 I read through the website, linked myself to the facebook group, and finally, signed up. A guide book comes with the program includes the work outs, meals, substitutions, and eating schedule. The meal plans are divided divided into weight classes. Definitely better than one plan for all shapes and sizes!
Your'e asked to take your measurements. There's even a page dedicated to how to take your measurements. Easy as pie. Your'e also asked to take before photos.
My starting stats:
Weight:  124.6
Chest:  32
Waist:  29
Belly Button:  32.5
Glutes:  37.5
R. Thigh:  20
R. Calf:  13.5
R. Arm:  10


Meal planning and prepping was stressed. Thankfully, I've been meal planning and prepping for some time now. In the guide, it clearly explains how this plan is structured. The first 2 days are considered "Jump Start." There is 1 meal plan (each meal plan includes 6 meals for the entire day). Days 3-13 are called Moderate Days. There are 3 different meal plans that you can choose from. Days 14 & 15 are "Flush Days," in which you use the same meal plan as the Jump Start days. There is a schedule in the eBook. It's beyond easy to figure out in my opinion. I printed the measurement page, the schedule page, and all the meal plans for the 135 and below weight class. I kept it next to my stove for easy access.
I used my meal plan calendar and grocery shopping list printables that I have included in my eBook to write out each meal for the 15 days, and then wrote out my shopping list. I just made it simple.
Day 1: Flush meal
Day 2: Flush Meal
Day 3: Mod Day 1
Day 4: Mod Day 2
Day 5: Mod Day 3
Day 6: Mod Day 1
Day 7: Mod Day 2
Day 8: Mod Day 3
and so on…..
I took my shopping list around the kitchen and crossed off all the items I already had. My shopping list dwindled down quickly. The plans didn't require anything fancy, and most of it, I already had. Purchasing fresh produce and steaks were the only things I really had to worry about.
The meals are pretty basic, which made prepping super easy. I'm not a great cook. Seriously. I can't even make a box of mac and cheese. I'm pretty sure Jayson has complained about every box I've tried to make! So these basic meals were a cinche! There are a couple sauces or glazes that you make, but they easy peasy. Another great thing about this challenge. EVERYTHING is explained to you!
Since I'm home most days, I didn't prep many meals, and most meals were cooked in under 15 minutes. Because the meals were so simple, I was able to pack them up and eat them in the car while I ran errands. I even took my wrap and no bake protein  to the movies.
Here's a look at some of the meals:
Buffalo Ranch chicken, Raspberry Cheesecake Protein Shakes, Steak, Turkey Wraps, Sweet Potatoes, nightly desserts, and unlimited veggies…This is all part of my normal diet, so it wasn't hard for me to eat this over and over again. Honestly, I think this gave me more variety than I normally give myself. I know there were several complaints about not having many meal choices. Sure, I'd be happy with 4 or 5 moderate day meal plans, but I also know how much work can go into planning and calculating meals, so I'm thankful for the 3!
The workouts really were only 20 minutes. You don't need a gym membership or fancy equipment at home. I used 5, 8, and 10lb dumbbells, and an exercise ball. That's it. Lindsey and Kaytlin walk you through each exercise. I've seen challenges where "trainers" bust through exercises in poor form, never explaining how to do it right. They made sure to show proper form for each. One thing I didn't like about the work outs, is that there was no warm up or cool down. Or even a reminder to do either. Ya, maybe it's a no brainer, especially since I've been a boot camp instructor for some time now, and have always started my classes with a warm up, and ended with a cool down. But for those that are new to the fitness life, I think it's important to include at least a reminder. Some days I would be so busy trying squeeze a work out in while my 11 month old was distracted, I'd get half way into my work out and realize I never warmed up. A warm up makes a HUGE difference for me! Aside from that, the work outs were basic, but effective. I think that any person, no matter their shape and size, could do each exercise. It's set up so you do a 10-15 reps or 3 exercises, followed by a bit of cardio, x2. Then, another set of exercises, and cardio, x2. Basic. Simple. Effective.
Here are my day 7 pics and stats:
Weight: 121.2
Chest:  32
Waist:  28
Belly Button:  31.5
Glutes:  37
R. Thigh:  20
R. Calf:  13
R. Arm:  10
In my opinion, there really isn't much of a visual difference. But, I can say that I felt much more energized. I don't get much sleep with our 11 month old. Up until recently, he would wake up to nurse at midnight, then be up every hour from there. Some times, he would wake up at 3 just because, and then be up for an hour. My 6 year old was a perfect sleeper almost immediately. These last 11 months have been crazy. I can't believe I am able to function half the time with out any sleep!  My motivation picked up around day 4. I looked forward to my morning work outs and most of all, I looked forward to my next meal.  I LOVE TO EAT. I always have. So being on a every 3 hour or so schedule was great for me! One thing I noticed was that I was averaging only around 1300 calories a day. My goal is to gain, so I know I actually need to be eating more that this. But to cut, this worked out well. It gave me quick results that helped me get motivated fairly easily.  Generally, I eat between 1600 & 1800 calories a day. I was worried about not getting enough calories in. At the end of each day though, I was always full. And ending with meal 6's dessert helped me keep me from late night snacking!
By the way. Breastfeeding mama's. I read on the FB group that many nursing mama's milk supply dipped. In the beginning, my lactation consultant told me that there's usually a 3 month, 6 month and 9 month lull in supply. The first 5 months or so, I pumped 4-6 times a day, getting anywhere from 12-18 ounces a pump session. I do remember around both 3 and 6 months that my supply dipped. My diet and exercise regiments never changed. I pumped only 2-4 ounces for a few days. However, 11 months in, I started this challenge and there was no change in my supply. I couldn't tell you if it was because we have been so consistent for 11 months, or if I was just as lucky as can be. I also did not take any supplements. I stuck to protein powder and prenatals. And no, I did not use the Ideal Lean protein powder. I wish I had though because the Ideal Lean's macros are so much better than my Wal Mart protein powder. I'm so curious to see the difference it could've made! Mine had almost twice the calories, fats, carbs and much less protein. Unfortunately, I had a pretty full tub of vanilla and chocolate protein powder, and I didn't have the extra $55 to spend on more protein powder.
I wish I could say that I followed this plan precisely, but I did not. I gave in a few times. But compared to how I normally cave, this was a miracle. I had a bite of Lindsay's burger from Wendy's, a lick of Ally's ice cream cone, a value Frosty, and 2 smores. The smores were my cheat meal that we were allowed to have. For those that know me, I have a food anxiety/obsession. Most days, it's easily handled, but some days are awful. I binge and binge and binge and can easily consume 3500-4000 calories. The cheat meal threw me off quite a bit and I struggled the last several days of this challenge.
And finally, my end results:
Weight: 118.4
Chest:  31
Waist:  26
Belly Button:  30
Glutes:  36
R. Thigh:  20
R. Calf:  13
R. Arm:  10
Down 6.2lbs and 8 inches lost. I honestly did not expect these results. I did this challenge because I needed motivation. I needed a plan already laid out for me. I needed accountability. I got all of that and more! Our 11 month old has me so tired and so busy. A typical day for me:
Breakfast for Ally
Get her dressed and out the door in time (which rarely happens….sorry Jayson :P)
Jayson leaves for work and takes Ally to school
Sometimes I remember to pack her lunch
Keep lil man happy….he does not leave my hip, so laundry, dishes, vacuuming, etc is all done with him on my hip 🙁
Plus nursing him, running errands, finding the time to shower, put my face on and make my hair somewhat decent.
Cook dinner. Clean the mess from cooking and all the plates from dinner.
Did I mention our company (www.SpireMMA.com – go check it out if your'e a MMA fan 😛 ) implemented a new rule requiring blood work from fighters? My oh my. It was a lot of work in a very short time. Creating privacy policies, talking with trainers/fighters/promoters trying to get all this straightened out, creating privacy documents for staff and fighters, and so on, and so on….I haven't worked on my eBook in over 2 months! This challenge was the first routine I had in a long time! And I loved it 🙂 I think this plan is great for a busy mom, wife, student, or career oriented woman. Someone that needs a little boost of motivation. Some accountability. I read a lot of group members that were morbidly obese and succeeded. I read that some ladies who considered themselves fit, struggled. I think it all comes down to you. Are you just going to whine and complain about water intake, food intake, boring meal plans, or are you going to suck it up and do your best? Of course, I recommend speaking with your primary care physician if this is far from your normal routine……just in case 🙂
One of the best pieces of advice that I can give, is to save the link that has all the work outs along with the ebook guide to your phone, iPad, tablet, desktop, or whatever it is that you use. It made it so much easier to cook, work out, and refer to when questions popped up about substitutions or what time I should eat when. I eliminated many of the possible excuses I could've come up with. Also, it saved me from asking questions that have already been asked 100 times on the facebook group. Seriously, before asking a question, read the ebook guide. I guarantee you that your question is answered in the book.
Also, do not get on the scale unless it is a weigh in day. I've always told all my boot camp clients to ignore the number on the scale. I try to explain that with all the water you drink, the change in your diet, and adding exercise, the numbers will fluctuate. The best way to check your progress is before and after photos, measurements, and how you feel in your clothes. When I used to weigh myself all the time, I would wake up in the low 120s and go to bed in the high 120s and sometimes, low 130s. It really messes with your mind! IGNORE THE SCALE!!!!!
I will be starting the challenge again tomorrow, and I do not plan on having a cheat meal this time around. I'm so excited to see what the results will be! I had excellent luck the first round. I look forward to seeing what this round will bring! Yes, I'll post another update when I'm done! 😉
Questions about the challenge or anything I did with this challenge? Comment below or find me on Facebook, Instagram, or SnapChat @ DianeMichiko
– – – – – – – – – – – – – – – – – – – – – – – – – – – – – – – – – – – – – – – – – – – – – – – – – – – – – – – – – – – – – – – –
Join my Facebook Group HERE to learn about which brand will be best for you, how each product works, and all the current deals and promo codes!
READY FOR SOME IDEALFIT DISCOUNTS!?
NEW CUSTOMERS: Get 25% off your first purchase! Visit HERE  for an automatic 10% off. Shop, create an account, then ender code DIANE for an additional 15% off
 EXISTING CUSTOMERS: all you have to do is go HERE and log in to your account, add your items to your cart, and enter Promo Code: DIANE  at checkout, and you will receive 15% off your purchase. This code is reusable and there is no expiration date
Clearance sales and the Best Deals  are HERE
15% off with Promo Code: DIANE
Need a Vegan/Gluten/Dairy/Soy free option?
NEW CUSTOMERS:  Get 20% off your first order when you go here  HERE for an automatic 10% off. Then Shop, create an account, and used code DIANE for an additional 10% off your purchase!
EXISTING CUSTOMERS: all you have to do is go HERE and log in to your account, add your items to your cart, and enter Promo Code: DIANE  at checkout, and you will receive 10% off your purchase. This code is reusable and there is no expiration date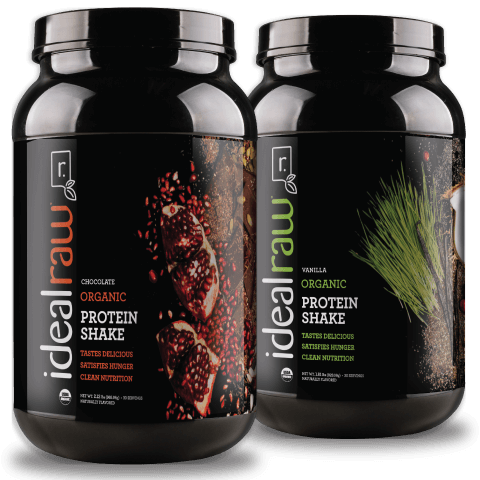 Want more options? See our other sister company, IdealShape
NEW CUSTOMERS:  Get 20% off your first order when you go here  HERE for an automatic 10% off. Then Shop, create an account, and used code DIANE for an additional 10% off your purchase!
EXISTING CUSTOMERS: all you have to do is go HERE and log in to your account, add your items to your cart, and enter Promo Code: DIANE  at checkout, and you will receive 10% off your purchase. This code is reusable and there is no expiration date