Trainer Lindsey's 6 Week Fit Body Challenge – Week 1
I'm so excited to now be able to offer you all some discount codes!!  There are 10-25% off codes listed at the end of this post!
I did it. I broke down and purchased the 6 week FBC challenge.
I'm gonna guess that if you're reading this, then you are at least contemplating on purchasing it, or maybe, you've already started & you're looking for answers or someone to compare your experience with. Cool. Me too. 🙂
I originally started with the FREE 15 day FBC a year & a half ago & seriously fell in love. My results were amazing! You can see them HERE if you're interested. More amazing though was that I was able to stick to the plan! Why was that a big deal? It's just food, right? WRONG!!!
I'm a binge eater. Once I start, it takes a lot for me to stop. I started in high school. Then for about a year, I purged. Not every meal, just the ones I binged on. So, once or twice a day, every few days. Honestly, I only stopped purging because my dentist was about to put 8k into my mouth to fix my teeth, & said he wouldn't do it until I stopped. It took a short bit, but I managed to stop. That was back in 2003.
When I binged, I punished myself mentally & physically. I told myself how fat I looked, how gross I felt, etc. I'd end up in the gym and do hours of cardio to "make up for what I ate", cause you know, weights make you bulky 🙄
I'm obsessive compulsive & have anxiety attacks when things are "off." This was so dangerous when I really didn't know anything about being healthy.
FOMO – fear of missing out – yes it's a thing. Yep, that's me too. Did I mention emotional eating? The list really goes on and on. But my relationship with food changed dramatically when I learned how to properly plan and prep with a flexible diet (If It Fit Your Macros/IIFYM). If you're interested in Macro Counting & Flexible Dieting, SURPRISE!! Lindsey has an eBook all about it!  You can find it HERE
SUCCESS TIP: If you are able to, recruit a friend or two to join  you, whether its the 6 week, or the 15 day challenge, DO IT. You are more likely to stay on track and finish the plan when you have accountability partners. I recruited 2 of my friends, Kelsey & Christina to join me for this! And I couldn't be more glad that I did!
Real quick, I know what most of you are saying when you look at my pics. "She's already in good shape." "I wish my before pictures looked like her before pictures." "She's already fit." etc, etc, etc. And normally, ya, these would be compliments, however, the photos here are 4 days after eating like crap, not working out, and not where I want to be. From the front, I want more defined abs, and to lose a little more fluff. I have some saggy skin due to 2 babies, and it doesnt bother me, but there is some fat. Yes, its there, its just hard to see in my pics. If you follow me on SnapChat, you know Im always post Reality vs Flexing, saggy skin, and food baby pics. You can see in my side view pic, that I have a front pooch and some fluff around my midsection, just above my booty. I'd love for that to be gone.
The picture below is me flexing. This is what I want my abs to look like after this program, without having to flex.
Your goals may be the same, or different than mine. Don't let anyone elses' beginning and progress, change your journeys success. You will see many others post their progress pictures and states. DO NOT GET DISCOURAGED if they seem better than yours. You do not have the same body type as anyone else. You will gain and lose differently than others. See other peoples progress as "trust" that the program works. It will work for you too as long as you kick ass and eat right! 

Anyways, back to week 1. Let's talk workouts. Again, if you are familiar with the free challenges , you know you get a YouTube videos and an actual list of your workouts. With this 6 week challenge, we get actual DVDs as well. I used my phone for the first few days because my DVDs didn't get here until day 4. Its no biggie though, because having it on my phone is so convenient! You can save the links straight to your home screen. This way, you have it with you at all times!  At the store, eating out, cooking in the kitchen, etc.
 Also, I like to print off the guides for convenience. My internet connections dies if the wind blows, I swear. And cell phone service, well, don't get me started. I swear, I live in the boonies. 😛 So having printouts is sometimes a life saver! I print the meals, workouts, & substitutions as these are things I use everyday, and keep them in a binder to help from losing papers. Organization is KEY! 🙂
Lindsey's videos show the entire workout. She goes through each rep and each round with you. Its like shes right next to you doing the entire workout with you. If I remember correctly, in some of the other challenges, they only demonstrate each exercise, then you are to do them on your own. If Lindsey is going too fast for you, simply hit the pause button. Be honest with yourself though. Pause just long enough to catch your breath, and get back to it.
It's structured just like the free challenge. There are 2 blocks (so far – I haven't looked ahead to see if there are more the further along you go), and in those blocks, you get 3-5 exercises. You do block one, then repeat it 2-3 times. Then move on to block two, and repeat. Its a mixture of strength and cardio, and oh so much fun 🙂
If you are new to exercising, I highly recommend starting with light weights. There is no shame in that, gang! TRUST ME! I teach boot camp 2 times a week and on average, work out 3-4 times a week as well. I follow an 80/20 rule with eating, meaning 80% whole and nutritious foods, and 20%, eh, not so whole and nutritious (again, IIFYM). A couple months ago, I was feeling burnt out and stopped working out and eating right for a few weeks. Jumped back into one of the free challenges using the weights I normally used, and let me tell you what. That was a mistake! I should have gone much lighter!! Silly pride 😛 Even now, with steady workouts and meals, I only use 8's, 10's, & 15's for the different exercises. You want enough resistance with the weights to be able to work for each rep, but not enough weight that you end up sore for days to come. Be sure to properly warm up & stretch before, as well as cool down & stretch again after workout your workouts in order to help you recover faster. Also, you can check out IdealLean BCAAs to help aid in your recovery.
FOOOOOOD <3 Food is my life! If you have done any of the IdealFit Challenges, you will already be familiar with the food schedule. You have 3 Flush day plans to choose from, & 8 Moderate day meal plans to choose from. For those that aren't familiar with these challenges, you start off with 2 flush days. The purpose of the Flush days is similar to a detox or a cleanse. No, that does not mean go out and buy some lame "detox tea" or "juice cleansing" program. If you have a liver & functioning kidneys, your'e good to go. You'll go lower carb on these days, with plenty of whole foods to keep you full, and lots of water. This will help "flush" your system. There is a list as well as a calendar in the guide to help you keep track of which days are Moderate vs Flush.
My favorite meals so far, have been anything with Chicken & Avocado! Kelsey & her family came over for dinner last night. On Friday night, I asked her what meal plan she was wanting to follow for Saturday. Since we both chose to cheat on our Friday night, she chose to follow with Flush Meal #2. We made Chicken Fajitas last night for our families. We just skipped out on the tortilla and sour cream 🙂 The Brown Sugar Glazed Pork Tenderloin. Oh. My. Goodness. Delicious! Now, I've made something very similar to this in the past, and it was really good too! But Lindsey's idea of tossing some Feta Cheese on top is genius! SOOO GOOOOD!! <3 My turkey sandwich, as average as it is, was so good and hit the spot! I think it was the red onions lol
My favorite snacks are the Danon Light & Fit Greek Yogurt (Toasted Marshmallow & Strawberry Cheesecake), Beef Jerky, Hard Boiled Eggs, and Almonds.
SUCCESS TIP: The hard part of meal planning is already done for you. Now, you need to prep. You need to rid your home of trigger foods, and prep 2-3, more if you can handle it, days worth of your meals ahead of time. When you have kids, work, parents, or anything that can distract you, you will need already prepped meals to keep you from going off track!
I personally prep 2-3 days worth of food. Ive been prepping for a couple years now, and I still get a bit overwhelmed if I do 3-5 days worth. Plus, I feel like the taste satisfaction just isnt there after a couple days in the fridge! Comment below or on my social media if you need any help or tips with meal prepping and/or weighing your food!
The most important thing that I wanted to include in this program review, is the number on the scale. Yes, some of us dread that pesky number. Honestly, it used to determine how I ate each day and how much I worked out. And it was wrong. So wrong. Nowadays, I wake up around 124. I go to bed usually around 131. A 7lb gain in one day would have the old me completely mentally destroyed. Remember my above statements about "punishing" myself? Ya, no good. For this challenge, I am tracking my weight every morning. I want you guys to see that the number on the scale does not reflect your progress.
I started my 6 week challenge the day after Easter. I spent the four days prior to my start date eating what I wanted, when I wanted, and not working out. It happens. Family, holidays, good food. It's okay to enjoy sometimes, then get back on track.
As you can see, I started Monday morning at 130.4. The red dot is my weight the day AFTER a cheat meal. Clearly, just in the first week, you can see my weights bounced around.  And actually, the day after my cheat day, I felt fine. I could tell I was a little bloated from my corn dogs and homemade french fries, but really, I felt just fine, and was happy with what I looked like the morning after my cheat. Now, if you cheat like I have in the past with a ton of grease and entirely too much food, you may feel a little more bloated, and dragged down the next morning. But, its ok! I promise! Just hop back on track, and keep movin!!
Here is a list of my full stats:
Height: 5'4
Weight: 130.4
Chest: 32
Waist: 29
Belly Button: 32
Glutes: 36
Thigh: 22
Calf: 14
Arm: 10.5
Fit Test Starting Results:
Push Ups: 22
Burpees: 23
Plank: 1:07
Wall Sit: 1:21
Yes, I am currently using the IdealLean Line. A full list of what I'm taking (and what I think about them) can be found HERE. You can 100% do this challenge without any supplements. Do not feel like in order to succeed, you need to hand over your wallet. When I first did Lindsey's Free 15 Day FBC, I used old, crappy protein from walmart. Nothing else. You can do this.
Did I miss anything? Is there anything else I shouldve included!? Anything you want me to mention for Week 2?
Read and Watch about WEEK 2 HERE 
– – – – – – – – – – – – – – – – – – – – – – – – – – – – – – – – – – – – – – –
Join my Facebook Group HERE to learn about which brand will be best for you, how each product works, and all the current deals and promo codes!
READY FOR SOME IDEALFIT DISCOUNTS!?
NEW CUSTOMERS: Get 25% off your first purchase! Visit HERE  for an automatic 10% off. Shop, create an account, then ender code DIANE for an additional 15% off
 EXISTING CUSTOMERS: all you have to do is go HERE and log in to your account, add your items to your cart, and enter Promo Code: DIANE  at checkout, and you will receive 15% off your purchase. This code is reusable and there is no expiration date
Clearance sales and the Best Deals  are HERE
15% off with Promo Code: DIANE
Need a Vegan/Gluten/Dairy/Soy free option?
NEW CUSTOMERS:  Get 20% off your first order when you go here  HERE for an automatic 10% off. Then Shop, create an account, and used code DIANE for an additional 10% off your purchase!
EXISTING CUSTOMERS: all you have to do is go HERE and log in to your account, add your items to your cart, and enter Promo Code: DIANE  at checkout, and you will receive 10% off your purchase. This code is reusable and there is no expiration date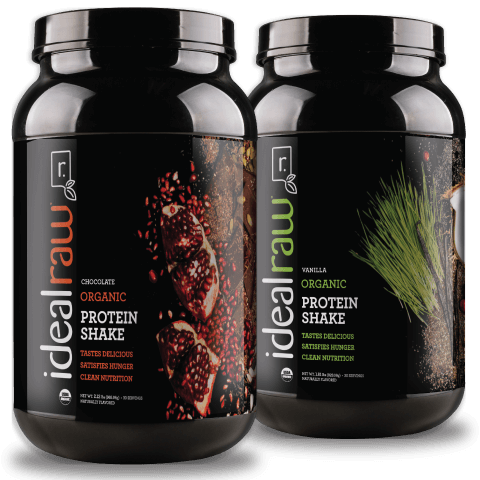 Want more options? See our other sister company, IdealShape
NEW CUSTOMERS:  Get 20% off your first order when you go here  HERE for an automatic 10% off. Then Shop, create an account, and used code DIANE for an additional 10% off your purchase!
EXISTING CUSTOMERS: all you have to do is go HERE and log in to your account, add your items to your cart, and enter Promo Code: DIANE  at checkout, and you will receive 10% off your purchase. This code is reusable and there is no expiration date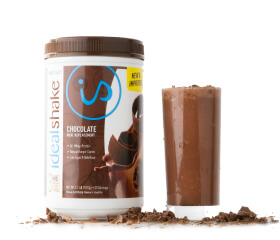 ***In the spirit of full disclosure, this post may contain affiliate links, which means that I may get a commission only if you decide to purchase IdealFit while using my 10% off discount code: DIANE (details at the end of the post).  I do not get paid per clicks or if you visit the IdealFit website. I also do not get paid if you choose to sign up for a challenge. So please, Click, Learn about the products & Challenges, and ask any questions!
– – – – – – – – – – – – – – – – – – – – – – – – – – – – – – – – – – – – – – –